Durkduct Elastomeric Pre-insulated Air Duct System has obtained SGBC (Singapore Green Building Council) product certificate.
As Singapore's representative on the World Green Building Council, SGBC is the first dedicated certification body for Green Building-related Products and Services in Singapore to support Singapore's Building and Construction Authority (BCA)'s Green Mark scheme. SGBC sets high standards and benchmarks for green building solutions both locally and regionally to help build more sustainable cities for better living.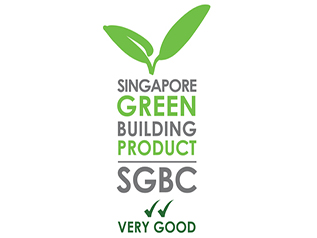 The three major advantages of Durkduct for green building
1. Cost saving
Basic demands of Green building : energy saving, water saving and material saving.
Energy saving:
Durkduct system is integrated by patented flexible composite technology that effectively reduces the heat and cooling loss in the air transmission process. Durkduct can save about 13% of energy compared with the traditional ductwork. Through scientific calculation, Durkduct can save about 31kwh/m2 per year, that means each square of Durkduct system can cut power cost by RMB 27.9 every year, which does not increase the upfront investment.
Material saving
Durkduct system are entirely standard pre-fabricated in factory. Compare with rectangle duct, Durkduct is designed in round and ellipse shape, the material consumption can be cut by at least 20%- 30%.
Labor saving :
Durkduct system adopts standardized production process, all segments and components are connected by zippers and installed by cables on-site. The installation time is only 1/10 of that of traditional ductwork. This installation cost can be reduced by 15%.
2. Healthy
The green building not only prohibits the use of materials that release formaldehyde and VOCs, but also requires natural ventilation, natural illumination and increasing green elements in the design ideas. These are the highest standards for a healthy and comfortable indoor environment.
As a new type of green building material, Durkduct system adopts effective environmental protection measures in terms of raw materials, technical formula and production process control, energy consumption and production emission, and product recycling in accordance with the Life Cycle Assessment (LCA) concept. No pollution substances will generate in the production, manufacture, installation and use of Durkduct system.
No Formaldehyde No volatile gas No condensation and easy to wash and maintenances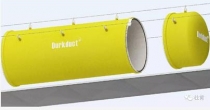 3. Less carbon emission
Durkduct system is made of environment-friendly fiber material, replacing the traditional GI duct, every 10,000m2 Durkduct can reduce carbon emissions by approximately 340-430 tons. After Durkee became the member of USGBC(U.S. Green Building Council) in 2014, Durkduct Elastomeric Pre-insulated Air Duct System was verified by SGBC(Singapore Green Building Council). We firmly believe that Durkduct will become an indispensable element for green building in the future.
It will contribute to the development of the global green building and surely become the best example of A/C duct in the green building.